Switch Ticket Giveaway! via [redthreat]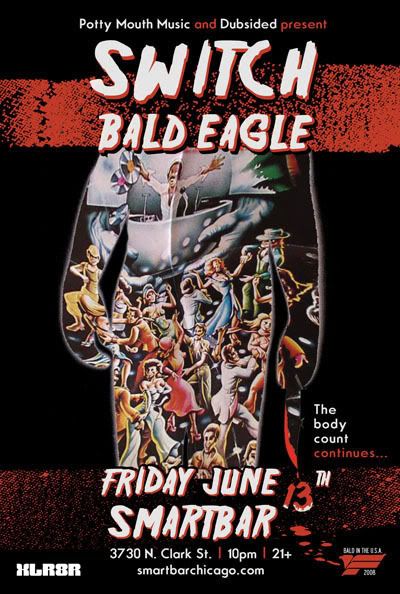 That's right! Switch and Bald Eagle are landing on Smartbar a week from Friday, on June 13th, to blow the roof off the spot and redthreat is giving away 2 tickets to the lucky winner that can give us a good reason why they should get the tickets to begin with. That's not asking too much, is it? Didn't think so. To enter, simply email us your reasons and we'll see what's what! The winner will be decided sometime in the middle of next week, prior to the show, obviously..
The show is courtesy of PottyMouth Records and Dubsided. I haven't seen Switch since NYE, and that was one helluva show. Smartbar doesn't pick just anybody to enter the new year with. Let's enter the Chicago summertime the proper way, too. Here's a few tracks to get you psyched for the gig.
The Futureheads - Worry About It Later (Switch Remix)
Switch - A Bit Patchy (Eric Prydz Remix)